RJP Maine is looking for a Restorative Justice Manager
RJP Maine is looking for a Restorative Justice Manager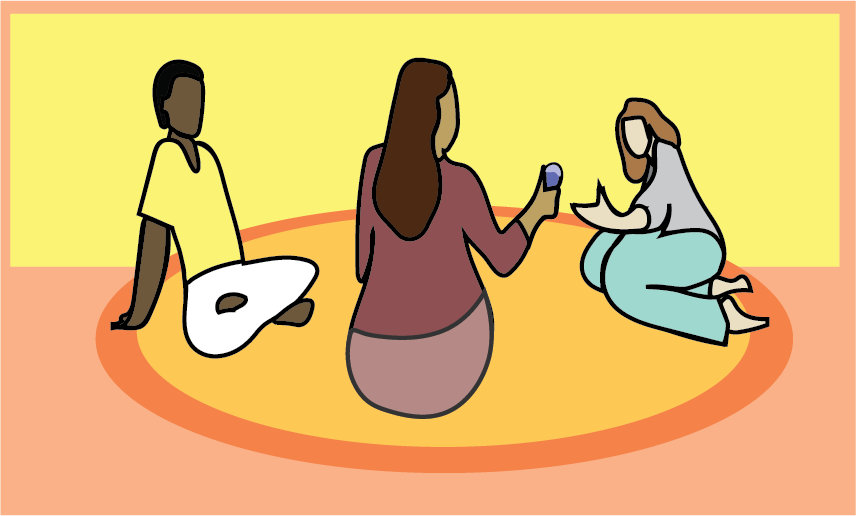 Position Description

A Restorative Justice Manager utilizes strong organizational and people skills to facilitate the day-to-day implementation of community-based restorative responses to conflict, crime, and wrongdoing. Restorative Justice Managers engage individuals who have caused and experienced harm and those closest to them, as well as a variety of community stakeholders including trained volunteers, corrections officers, law enforcement, assistant district attorneys, victim advocates, and community service providers in the planning and implementation of restorative processes in Waldo, Knox, Lincoln, and Sagadahoc counties.
Restorative Justice Managers use a team-based approach to distributing the responsibilities of RJP Maine's harm repair case management, volunteer management, referral stream management, and restorative reentry programming. With support from the Director of Programs, Lead roles reflecting primary areas of responsibility beyond harm repair case management are identified and evaluated collaboratively on an ongoing basis. This position will initially take the Lead role in Referral Stream Management, with support from two other Restorative Justice Managers.

Job Responsibilities

Harm Repair Case Management - 50% of time
Build and participate in staff and volunteer facilitator teams capable of running timely, thorough, and impactful restorative harm repair processes for each referral

Manage case participant preparation, the design of the harm repair process and tools, ongoing case participant support, and closing procedures

Support harm repair volunteers in their development and engagement, providing positive and constructive feedback to ensure that established restorative principles and practices including voluntariness, dignity for all participants, and power sharing are upheld

Engage community members, surrogates, and other process participants as needed

Attend to and support repair agreement follow-through

Manage all case-related data, and case-related communications with referring parties

Develop and maintain knowledge of other service providers in the Midcoast region in order to connect process participants with additional needed resources
Referral Stream Management - 20% of Lead's time, with 5% support from other Restorative Justice Managers
Serve as a primary point of contact and maintain professional relationships with referral sources including corrections officers, assistant district attorneys, victim witness advocates, law enforcement/SROs, defense attorneys, school staff, and any other parties who may refer cases for harm repair processes
Develop and maintain effective outreach strategies and materials to meet the needs of each referral source, including case screening tools
Attend court and engage in other outreach activities to garner referrals
Harm Repair Volunteer Management - supports at 5% of time


Help the Harm Repair Volunteer Lead engage and support volunteers effectively by: maintaining volunteer recruitment materials and messaging, maintaining accurate volunteer records, facilitating regular opportunities for volunteers to reflect, learn from each other, practice, and build their skills, and ensuring regular recognition and appreciation of volunteers
Restorative Reentry - supports at 5% of time
Help the Restorative Reentry Lead provide staff and resident support in the Maine Coastal Regional Reentry Center in Belfast, including but not limited to: facilitating community-building circles within the Center, participating in morning resident/staff meetings and case review meetings, facilitating restorative reflections and other restorative processes as needed
Additional Responsibilities - 20% of time for all Restorative Justice Managers
Participate actively in all-staff meetings, professional development and planning activities, and staff working groups as needed

Assist with the ongoing development of staff and volunteer training materials and support facilitation of trainings in collaboration with the Training & Capacity Building Team

Share stories, case studies, and other content for communications, fundraising, and reporting activities as requested by the Administrative Team

Coordinate with colleagues to ensure appropriate RJP Maine representation and participation in relevant local, regional, and statewide convening efforts
RJP Maine is a dynamic and continuously evolving social justice organization dedicated to collaboration, inclusion and fair process; it is conceivable that this position will evolve in its responsibilities and scope of work to better meet the needs of our strategic priorities.
Desired Skills and Experience

Success in this role requires the ability to seamlessly manage a number of priorities and to embody and affirm restorative principles across efforts. Successful candidates will have a combination of education and real-life experience to demonstrate the knowledge and skills required to perform job duties including all or most of the following:

Experience with restorative justice philosophy and practices, conflict resolution, harm repair, or other dispute resolution practices

Excellent communication skills, both written and verbal, including dedication to self-reflection and holding space for others' growth through reflection

Demonstrated organizational and time management skills with strong and timely attention to detail and follow-through

Demonstrated ability to work collaboratively and supportively with a diversity of individuals including those experiencing poverty, substance use, and mental health challenges

Familiarity with criminal legal system processes, ACES/trauma-informed care, resilience-building strategies, strengths-based approaches, and group and family dynamics

Success in engaging volunteers to advance program goals

Computer proficiency and willingness to learn appropriate software and technology

Sense of humor, flexibility, and dedication to practicing self-care skills and maintaining healthy boundaries

Motivated by the opportunity to serve and support individuals and communities using restorative practices

The ability to be self-directed when needed

Willingness to work flexible hours including some evenings and the occasional weekend
Restorative Justice Project Maine is committed to providing a workplace of diversity and inclusion. Candidates who can contribute to this goal are encouraged to apply.

Additional Position Details

While occasional remote work is permitted at the discretion of the Executive Director, work for this position primarily takes place in RJP Maine's offices in Belfast, Rockland, and Damariscotta. Periodic travel for in-person meetings is required within the Midcoast area.

Must have vehicle or transportation ability.

Ability to meet the job's physical demands including light office work, (lift/carry up to 15 lbs.) and long periods of sitting

Must maintain a valid Mandated Reporter training certificate

United States Citizen or US Work Authorization required

A background check will be required. As a matter of policy, RJP conducts background checks for all prospective employees and volunteers. However, we believe having a criminal history should not discourage people from seeking and obtaining gainful employment and those with criminal histories are encouraged to apply.

Salary: $48,000-$55,000 based on experience
Benefits: 100% health care premium (employee only), 100% dental, 3 weeks paid vacation, 3% SIMPLE IRA match, 100% paid family and medical leave up to 12 weeks


How to Apply

Please email a resume with a cover letter to rjmanager@rjpmidcoast.org outlining your qualifications and experience. Formal review of applications will start on November 13, 2023.
RJP Maine may choose to consider applications received after that date, until the position is filled.
Please submit your cover letter and resume in one document that includes your last name in the file name (example: smith_application.pdf). For questions about submitting your application, please email rjmanager@rjpmidcoast.org.

The Restorative Justice Project is an equal opportunity employer. We welcome applications from all individuals, regardless of race, color, national origin, gender, age, physical characteristics, social origin, disability, religion, family status, pregnancy, sexual orientation, gender identity, gender expression, disability, veteran status or any unlawful criterion under applicable law. We are committed to treating all applicants fairly and avoiding discrimination.
Apply here: https://www.rjpmidcoast.org/
Images
Additional Info
Job Type : Full-Time
Location (Ie, City, State, Remote, etc) : Midcoast Maine
NACRJ Members can submit job openings through the Membership Info Hub. Non-members can request access to submit job opportunities by request. Allow 1-2 business days to receive access information via email.